Daniel Eden has always been sensitive to abandoned and suffering stray animals.
As the founder of Dog Tales Rescue and Sanctuary, Daniel has frequently visited similar shelters around the world.
In her own animal shelter, she gave a chance for a new life to hundreds of animals once found themselves in dangerous conditions and unbearable circumstances.
The woman was no stranger to the sight of suffering animals in need of rescue. But she never expected that in one of the next shelters she visited, she would be in such a shock.
It happened during her visit to Israel. Every dog ​​in this shelter needed help and rescue.
"It was the worst kennel I have ever seen."
"More than 250 animals lived in the area suitable for a maximum of 70 dogs. Rats scurried about. For every piece of bread thrown away, the animals had to fight desperately."
"Dead rats mixed with live rats and among all this outrage there were dogs who needed help."
Seeing all this, Eden could not find words. She could not choose which of the dogs to take from this terrible place, because absolutely all of these animals needed help.
And then Eden decided to buy all 250 dogs from this shelter.
Since then, she has managed to house 90 animals in Israel, and 25 more have been redirected to shelters in Ontario. There are still 150 dogs left.
But thanks to Eden's visit, this terrible Israeli shelter is undergoing changes and things are getting better.
The staff was tasked with making the kennel suitable for keeping animals, as well as providing them with proper nutrition and professional veterinary care.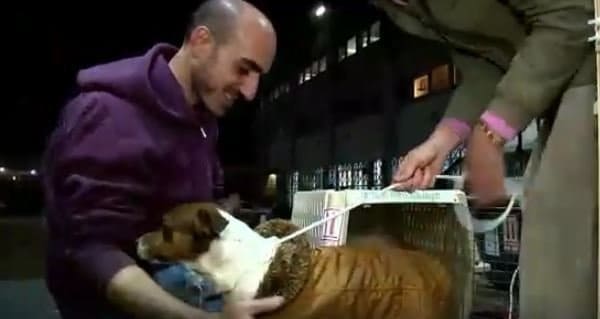 By the way, half of the first 25 dogs that were placed in other kennels have already found new owners and went to live in new homes.
These animals no longer feed on bread and water and again learn to trust people.