The Prince and Princess of Wales have delighted fans with new family photos.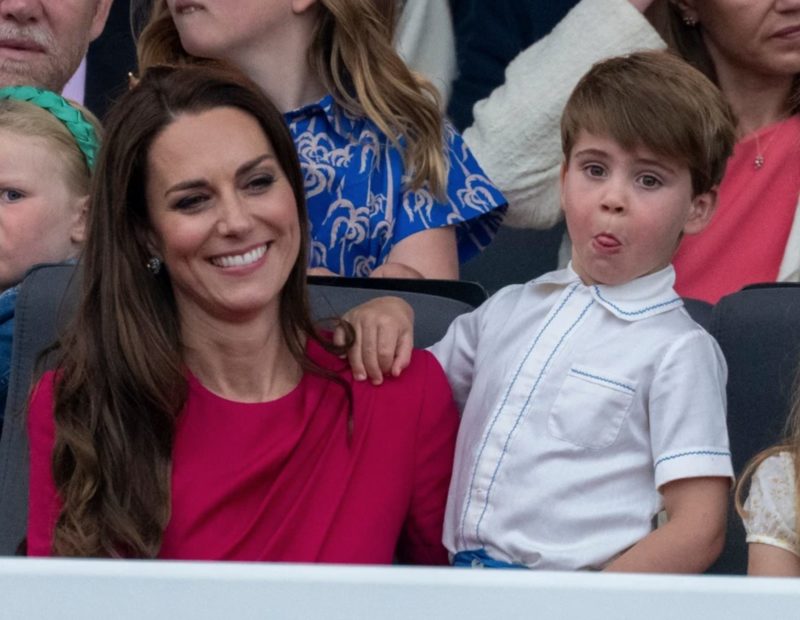 This time, the focus is on the most direct of the offspring of William and Kate – their youngest son, Louis, who turns 5 today.
The fourth in line to the throne (after his father, older brother George and older sister Charlotte) was born on April 23, 2018.
Louis weighed 8 pounds 7 ounces and became the largest royal baby born in the last 100 years. And also, perhaps, the most fun.
Louis is a long-time crowd favorite who has always been fond of fooling around at official events.
So, last year, the little prince showed his rock and roll character at an aviation show and a gala concert on the occasion of the Queen's anniversary: the boy made faces and covered his mother's mouth with his hand, who made comments to him.
All in all, there's a good chance that this little brother will grow up to be a fun-loving guy with healthy self-esteem and a good sense of humor, and may not even write a weird memoir about his family.
Be that as it may, it's too early to talk about it – but to admire the new pictures, on the contrary, is the time.
"Someone will be 5 years old tomorrow! Happy birthday, Prince Louis," reads the caption for the cutest photos on William and Kate's social media.
We join the congratulations and separately note the incredible relevance and democratic nature of the portraits: summer is about to begin – and every owner of six acres will be able to recreate the royal photo session.