10-year-old Brady Snakovsky, together with his mother, founded the Brady's K9 Fund to help service dogs.
Within 2 years, they collected more than 315 thousand dollars and supplied about 257 tailed policemen with body armor.
The schoolboy does not understand why dogs, that risk getting a gunshot wound no less than law enforcement officers, do not have body armor.
Almost 2 years ago, Brady watched a tv show with his family. It was there that he saw that the police dogs were not as protected as their owners.
"We watched the show together and I didn't even notice that the dogs did not have bulletproof vests.
I was surprised that an 8-year-old child realized that this was the problem and he could find a solution to it. It made me proud of my son",
– said his mother, Leah Tornabene.
Mom and son founded the non-profit organization Brady's K9 Fund to help police dogs.
Brady also created a fundraising page on the GoFundMe website.
It was these decisions that allowed the boy to collect the first money to buy body armor.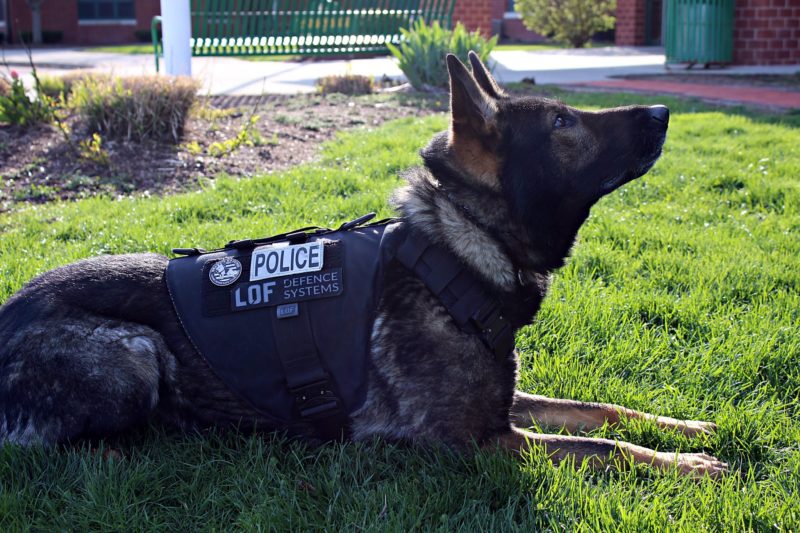 Over the course of two years, the fund has raised more than $ 315,000. So the boy was able to provide bulletproof vests for service dogs of 23 states of America, as well as Afghanistan.
"The police dog Benny is my favorite. All thanks to his owner, who was so grateful that he cried,"
– said the boy.
The small benefactor also considers it important that service dogs have a place to train.
Therefore, the student decided to open another such place. So, he created a park for dogs in Brunswick, Ohio.
In order for the police to train their dogs, the park is closed once a week.
Brady hopes to help many service dogs through his foundation.