Victoria and David Beckham are one of the strongest and most famous couples in the world.
However, rumors regularly circulate on the Web about the imminent divorce of the couple, and some Internet users even assure that in fact these two have not lived together for many years.
Like, at one point, Victoria was simply tired of her husband's constant adventures on the side, but she decided to keep the illusion of an ideal marriage.
And sometimes Vicki and David themselves give rise to such conversations.
For example, last month, Beckham fans noticed that she had removed a tattoo dedicated to her husband from her wrist.
This, of course, sounded almost like a confession that the couple would soon divorce. However, in a new edition of the Today show, Victoria explained what was really behind this decision.
The designer stressed that over the past few years she has been gradually removing tattoos stuffed in her youth.
The time has come for the tattoo dedicated to the spouse. And it's not about feelings for him. Victoria just didn't like the tattoo itself.
"They're just not very elegant. My decision was dictated only by this," Beckham explained, refuting the news of the impending divorce.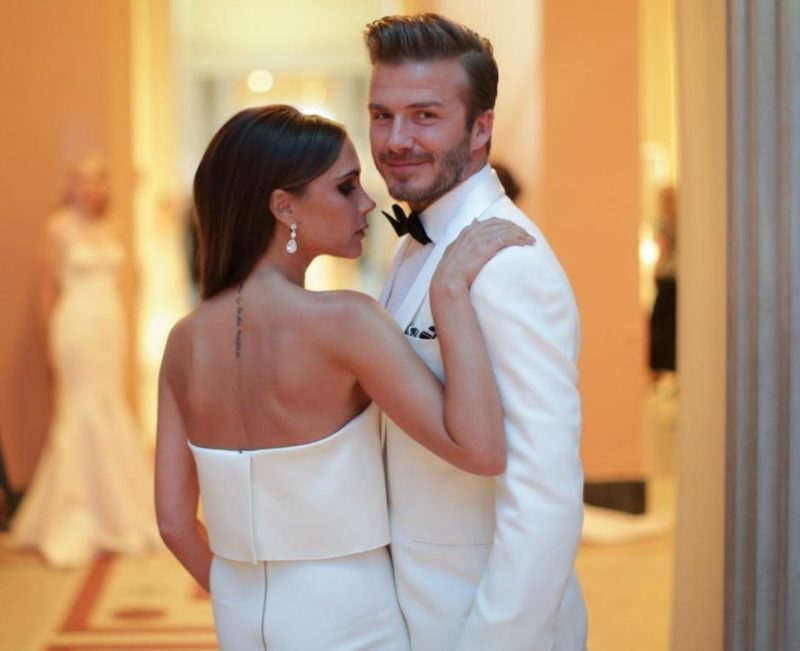 At the same time, Victoria emphasized that she was delighted with the tattoos on the body of her husband and her children. In her opinion, these tattoos look much better than the ones she had.
"The media began to speculate about whether I left my husband. But I'm just sick of my tattoos. Nothing more," Beckham concluded.