Fans of 35-year-old Rihanna rejoice. A year after the birth of the singer's son, the name of her child has finally become known.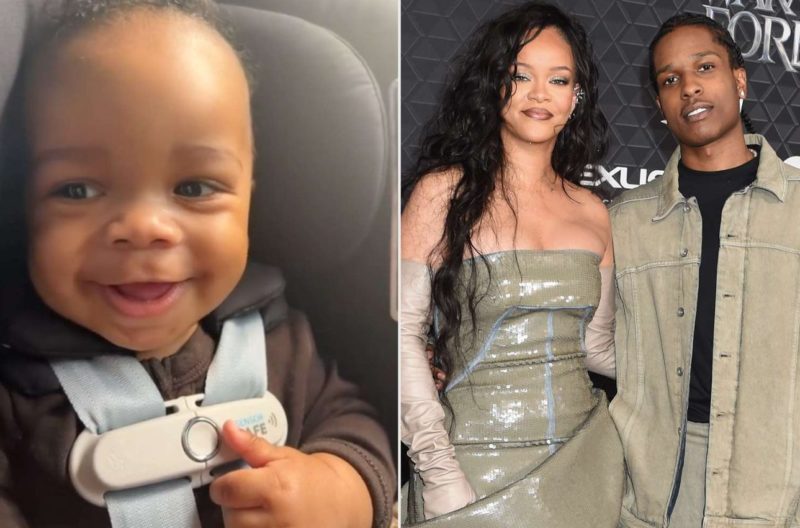 But Rihanna herself did not tell about this. Everyone knew what she called her son only because the Daily Mail managed to get a copy of the baby's birth certificate.
Fans who spent a year wondering what name Rihanna gave her child were delighted to find out the answer to the mystery.
However, when this certificate was published, the singer's fans were perplexed.
According to the document, the boy was named RZA Athelston.
At the same time, the second name of the baby is not difficult to explain. He received it in honor of his father, Rihanna's boyfriend, ASAP Rocky aka Rakim Athelaston Mayers.
As for the first name, this is the pseudonym of rapper Robert Fitzgerald Diggs, the leader of the Wu-Tang-Clan group.
And the reason why Rihanna decided to name her son that way has not yet been clarified.
After all, the singer was not seen in friendship with Diggs, and she was not his fan before.
However, lately she has appeared a couple of times in clothes with Wu-Tang-Clan symbols. Rihanna has yet to explain how to pronounce her son's name correctly.
As for the second child, which Rihanna is now carrying, she will most likely observe the regime of secrecy in relation to him.
After all, she will soon give birth, and she still has not disclosed either the term of childbirth or the gender of the future newborn.
However, some fans believe that they already know that the singer is waiting for the girl.
Recently, photos appeared in the media in which the paparazzi filmed Rihanna choosing children's clothes in the store, preferring pink.