A family from the Ozarks in Arkansas lost a dog named Razzle many years ago.
For 10 years, the owners have already lost hope of ever seeing the pet again.
And suddenly a call – Razzle was found!
During his absence, the dog walked a huge distance of 1600 miles and reached California.
Razzle was very lucky.
Passing city after city, he met kind people who fed him, not letting him go hungry, and he finally ended up in the San Joaquin County Sheriff's Office, they scanned his microchip and found out where his family lives.
The dog had to be transported to another state somehow.
Jeremy Wade, a light-engine aircraft pilot, came to Razzle's aid.
The man sometimes flies to those parts and agreed to travel 2.5 thousand kilometers so that the lost dog was reunited with his owners.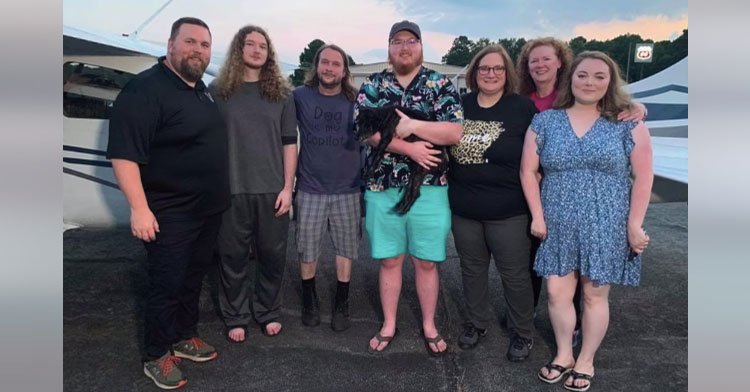 Perhaps not a single dog in the world had to fly on a private jet, provided at his full disposal.
Jeremy had to make a few stops to refuel, but overall Razzle's journey was very comfortable.
All the way, the dog dozed quietly, sitting in a cage on the passenger seat.
His family was already waiting for him at the Santa Fe airport.
The meeting with the pet turned out to be very touching.
The owners barely recognized the dog, because the last time they saw him as a puppy.
Life on the street changed Razzle a lot.
He had to go through a lot – cold, fights with other dogs, illness and loneliness.
But now he was back in loving hands.
"He has aged a lot, but he will meet the end of his life in his family in the Ozarks. Isn't it a miracle?" says Jeremy.