It's never too late to start taking care of your health and fitness.
Age is neither a hindrance nor an excuse. This was proven by Joan McDonald from Ontario.
The woman looked at the selfless work of her daughter and also decided to join the fitness industry. As a result, she became one of the most popular trainers on Instagram.
Joan is now 73 years old.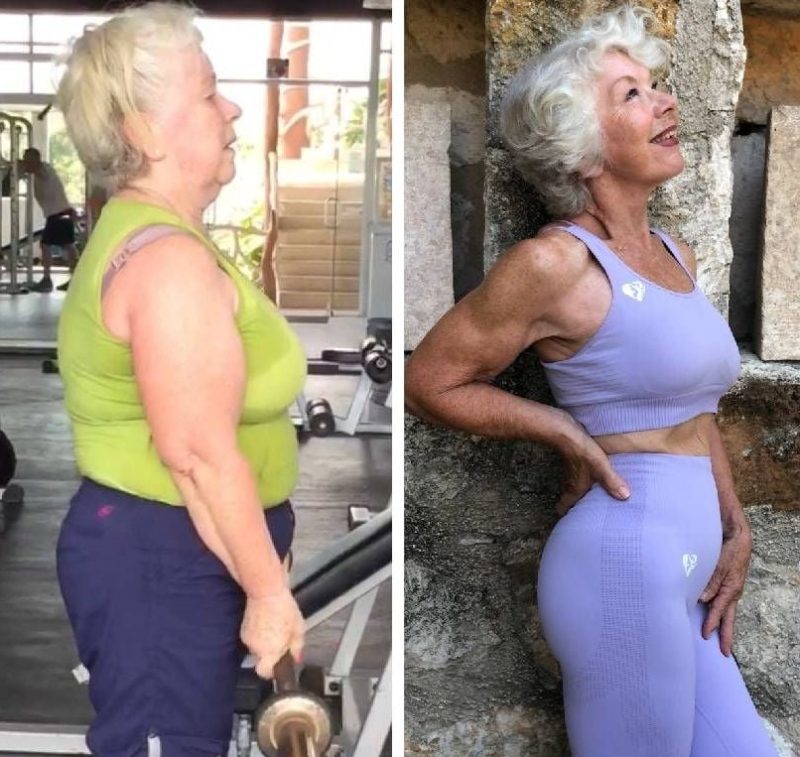 The woman began her path to harmony and sports in 2017. For 9 months, she managed to put her body in order and lost 25 kg.
Joan is actively engaged not only in conventional fitness, but also in yoga. The woman also closely monitors her diet.
She is very meticulous in the selection of products. The woman does not allow herself to eat a lot of flour and sweets. Her diet is based on fruits, vegetables, proteins and healthy fats.
However, changing the figure and getting rid of extra pounds did not become the main pluses for Joan.
The woman noted that with the help of training, she managed to significantly improve her health.
Weight loss and attention to her own body and health have made Joan quite popular on the Internet.
After getting rid of extra pounds, the woman created her page on the Instagram. Now she already has about 88 thousand followers.
At the same time, their number is constantly increasing. People are extremely positive about the woman and encourage her in all endeavors.
Joan tries to share only useful content with her followers.
She periodically posts different training programs. Some people even turn to her for advice as a coach.
The woman without any problems advises everyone. Now she is not going to stop her studies and continues to lead an equally active lifestyle.