It's no secret that now 53-year-old Jennifer Lopez looks amazing. And she is not shy about demonstrating her incredible shape, for which she is actively working in the gym.
The star now and then chooses tight-fitting outfits and takes part in spicy photo shoots.
For example, the other day she published a series of pictures for which she posed in various stylish outfits for her own shoe line, created in collaboration with the Revolve brand.
Netizens were particularly impressed by the pictures taken in a mesh dress worn over a black long-sleeve bodysuit with high slits. The outfit of the star was complemented by minimalistic black sandals with feather decor.
"Jennifer is perfect as always", "I don't need anything in life if I look the same at 53", "Of course, I understand that there is quite a lot of retouching. But I also understand that if everything was very bad, then no photoshop would have saved the situation". "My example for inspiration", "She goes to the gym almost every day. I'm not surprised that she looks so great," Internet users say in the comments to the pictures.
The celebrity, by the way, not only regularly goes in for sports, but also eats right – she prefers protein-rich foods.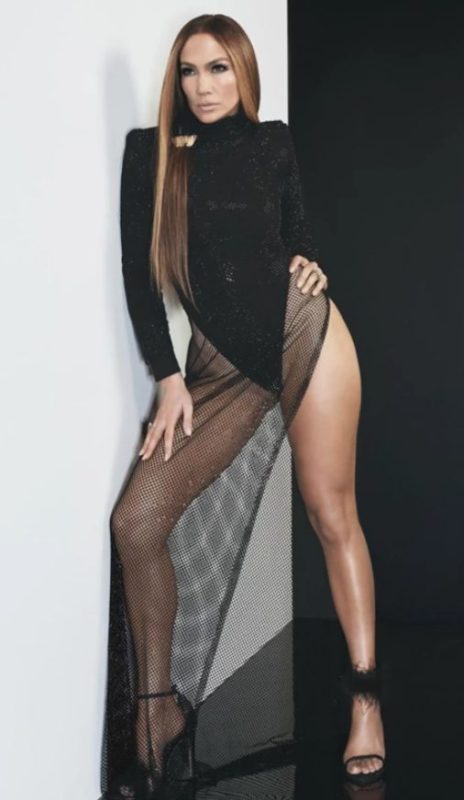 The diet of a celebrity consists of eggs, chicken, turkey. She also often eats vegetables – cabbage, broccoli, and spinach.
But at the same time, she tries to avoid carrots and corn. By the way, Jennifer tries not to limit herself artificially. According to nutritionists, it is strict prohibitions that lead to breakdowns and further overeating.